JNJ ONLINE AUCTION
Welcome to West Michigan's premiere online auction. Bringing you a great selection of items all in one easy to use auction site. Register now and join what everyone is talking about!
See ya at the Auction...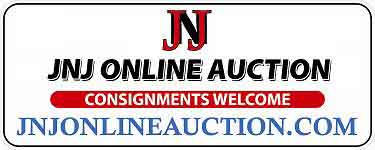 West Michigan's Premiere Online Auction Center
No Feedback
KALEVA - JNJOA
Maintained by
Kaleva
Welcome to Northern Michigan's newest JNJOA.
We will be starting with the following hours:
Mon, Wed, Thursday & Friday - 10am to 5pm.
Feel free to give us a call (231-362-2908) for questions or if you need other drop-off arrangments.
Until further notice there will be no haul-backs between stores.