JNJ ONLINE AUCTION
Welcome to West Michigan's premiere online auction. Bringing you a great selection of items all in one easy to use auction site. Register now and join what everyone is talking about!
See ya at the Auction...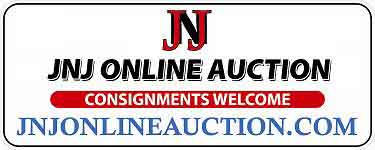 West Michigan's Premiere Online Auction Center
This listing is closed.
6012AV GEWEHR G43 792X57 MAUSER

IMAGE THUMBNAILS
ADDITIONAL INFORMATION
DESCRIPTION
GEWEHR G43 792X57 MAUSER
PARTS OR REPAIR
ALMOST COMPLETE
THESE PARTS ARE SO RARE
FINISH THE BUILD OR PART IT OUT
NOT MANY MADE
JNJ IS AN FFL DEALER ALL FEDERAL AND STATE GUIDELINES MUST BE FOLLOWED
PLEASE CALL PRIOR TO FIREARM PICKUP TO ENSURE SOMEONE IS HERE TO RUN PAPERWORK
Buyer's Premium:
8%
Tax:
For Michigan (MI) buyers the tax rate is 6%
For all others buyers the tax rate is 6%
Bidding is closed for this item.