JNJ ONLINE AUCTION
Welcome to West Michigan's premiere online auction. Bringing you a great selection of items all in one easy to use auction site. Register now and join what everyone is talking about!
See ya at the Auction...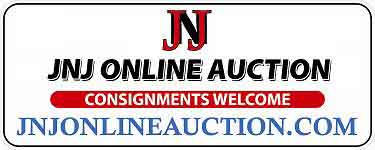 West Michigan's Premiere Online Auction Center
This listing is closed.
7897EO OFFSITE 10 X 20 STORAGE UNIT

IMAGE THUMBNAILS
ADDITIONAL INFORMATION
DESCRIPTION
OFFSITE 10 X 20 STORAGE UNIT
LOCATED IN FREMONT
THIS IS NOT AN UNSEARCHED UNIT
THIS IS LEFTOVERS FROM ABOUT 3 DIFFERENT ESTATE SALES
MOST TOTES HAVEN'T BEEN SEARCHED
INCLUDES A FEW PIECES
TONS OF GREAT ITEMS
25.00 DEPOSIT
MUST BE CLEANED OUT WITHIN 1 WEEK AFTER THE AUCTION DATE
Buyer's Premium:
8%
Tax:
For Michigan (MI) buyers the tax rate is 6%
For all others buyers the tax rate is 6%
Bidding is closed for this item.